Best Cases for 12-inch MacBook you can buy in 2019
Are you looking for a great case for your new 12-inch MacBook? Check out here for our best-picked 12-inch MacBook 2015-2017 (A1534) cases we think you will love.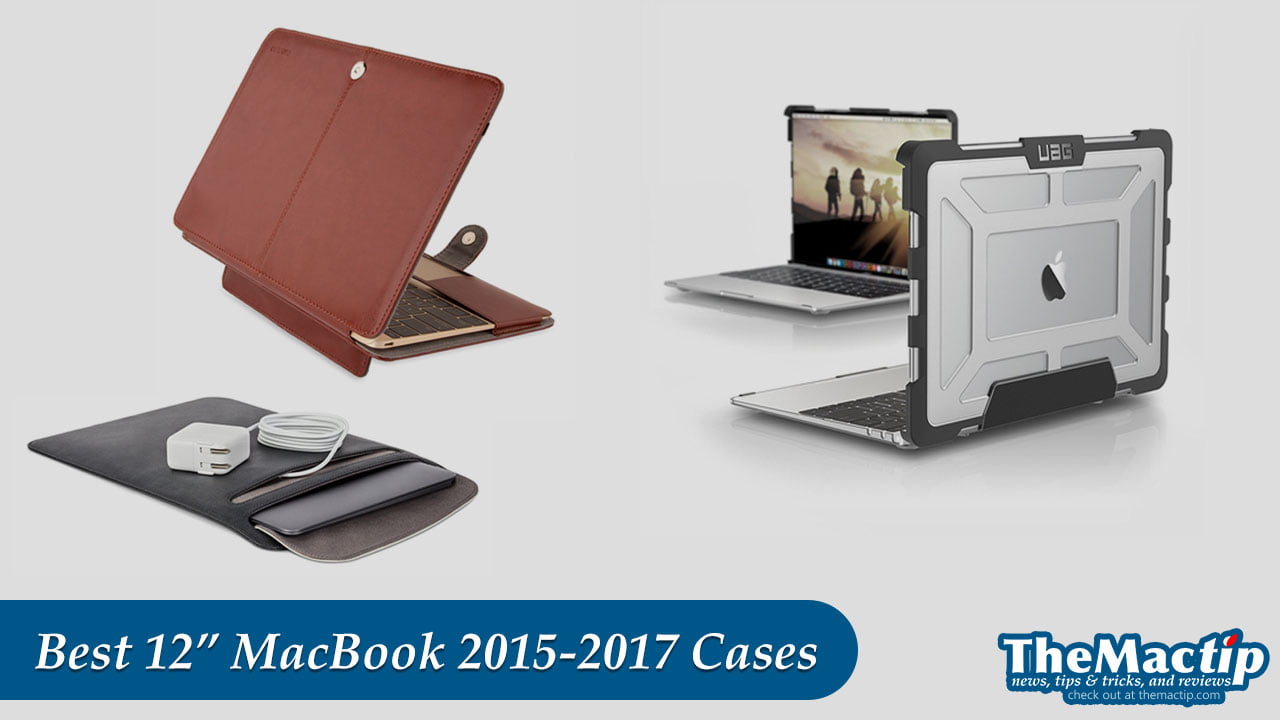 Do you want the Best 12-inch MacBook cases? We want you to keep your 12-inch MacBook protected with our cases which offer up to 360-degree protection.
Deciding on the ideal case can be a challenge if one has no clue of what he wants to purchase. Some might buy a case based purely on its aesthetics while others might consider the security that comes with the casing. Ergonomics of a case should always be a key factor to consider in the design of these products. Get one case from this list and it will protect your MacBook and provide a stunning look.
Best 2015-2017 MacBook 12-Inch Cases

MOSISO Case Only Compatible with MacBook 12 Inch with Retina Display A1534 (Version 2017/2016/2015), Premium PU Leather Book Folio Protective Stand Cover Sleeve, Brown

New MacBook 12 inch Case Sleeve with Stand, OMOTON Wallet Sleeve Case for New MacBook 12 inch, Ultrathin Carrying Bag with Stand, Black ...

Twelve South BookBook V2 for MacBook | Vintage Leather Book Case/Sleeve with Interior Pocket for 12" Macbook

UAG MacBook 12-inch Feather-Light Composite [ICE] Military Drop Tested Laptop Case

Moshi Muse Case for Macbook Retina 12, Black

Procase MacBook 12 Inch Case A1534, Hard Case Rubberized Shell Cover with Silicone Keyboard Skin Cover for Apple MacBook 12" with Retina Display A1534 -Black

Mosiso 3 in 1 Case and Keyboard Cover and Screen Protector for MacBook Retina 12 Inch, Dark Blue

Fintie MacBook Retina 12 Case - Slim Lightweight PU Leather Coated Plastic Hard Cover Snap On Protective Case for The New MacBook 12" with Retina Display A1534 (2015 Release), Love Tree

iCasso MacBook Retina 12 inch Case Art Printing Matte Hard Shell Plastic Protective Cover MacBook Retina 12 inch Model A1534 (Mandala&Wood&2)

Tip-top PU Leather LOGO See Through Hard Case Wood Grain Protective Skin Cover Shell for MacBook 12 Inch with Retina Display A1534 [2017 / 2016 / 2015 Release] (Wood Grain6)
Conclusion
These best cases are designed exclusively for your 12-inch MacBook. Quality is the underlying factor in most of them. They're totally unique cases which gives a lot of personality and protection. They're lightweight to let you carry your device without feeling any addition of weight. Their reinforced corners will absorb impacts and some features hidden pocket to store your papers and documents. Get these best cases for 12-inch MacBook Pro 2015-2017 today and let your MacBook last longer.
Comments (0)
Read These Story Next